The new guard CONTESTS IN FICTION & POETRY
The New Guard Volume IX Knightville Poetry Contest and Machigonne Fiction Contest are open! Contest deadline for both contests is September 27, 2019 at midnight in your country. We're excited to read you work!
BANG! submissions are accepted all year. www.newguardreview.com/bang BANG! authors are showcased individually on our site for a month—we publish a cycle of an author's flash fiction, nonfiction or short poems. Please see the BANG! page for more details.
KNIGHTVILLE POETRY CONTEST: Final Judge is Richard Blanco. $1,500 and publication for an exceptional poem in any form. Up to three poems per entry. Up to 150 lines per poem. Please submit all three poems in a single document. $22 entry fee.
MACHIGONNE FICTION CONTEST: Final Judge is Elizabeth Hand. $1,500 and publication for an exceptional work of fiction in any genre. Submit up to 5,000 words: anything from flash to the long story. $22 entry fee.
The new guard CONTEST GUidelines
We accept .doc and .docx files. International entries are welcome. Simultaneous submissions are accepted, provided we're notified upon publication elsewhere. Entrants have no submission entry limit. Each submission is carefully considered for publication. Please include your name on the first page of your contest entry. We will remove your name in the final stages of judging. Final judging is done blind, by that volume's appointed judges.
We do pay strict attention to word and line count. Stories submitted over word count (5000 words) will be disqualified; poetry over the 150 line count will also be disqualified. Please submit previously unpublished work only. Any size print run or online publication (including self-publishing, blogs and/or social networking or video readings) disqualify an entry. We no longer accept entries via postal mail.
Finalists and semi-finalists receive one free copy of The New Guard; winners receive two copies. Winners and selected finalists and semi-finalists will be published in our print publication. TNG is not published online.
TNG retains standard first publication rights; all rights immediately revert to the writer upon publication. Writers must be at least eighteen years of age to enter. Please note that we do not presently accept unsolicited submissions--we are considering contest entries only at this time.
A note on conflict of interest when submitting: Please submit writing that our Judges and Editors have not read. Judges who are familiar with a submission (meaning they have read the poem or the story before) will decline to judge that entry and the entry will be disqualified. Writers who have directly worked with TNG Founding Editor Shanna McNair or TNG Consulting Editor Scott Wolven on a poem or short story (via The Writer's Hotel or other outlet) may not enter that same poem or short story for the contest; the short story or poem will be disqualified.
TNG holds a membership with Community of Literary Magazines and Presses. We follow standard literary magazine contest rule ethics.
::Click the tab below to enter BANG! via Submittable, or visit our BANG! page on this website to learn more.::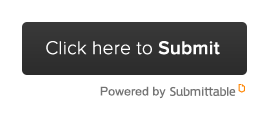 MORE ABOUT TNG VOL IX JUDGES:
Richard Blanco is the fifth presidential inaugural poet in U.S. history—the youngest, first Latino, immigrant, and gay person to serve in such a role. Born in Madrid to Cuban exile parents and raised in Miami, the negotiation of cultural identity and place characterize his body of work. He is the author of the poetry collections Looking for the Gulf Motel, Directions to the Beach of the Dead, and City of a Hundred Fires; the poetry chapbooks Matters of the Sea, One Today, and Boston Strong; a children's book of his inaugural poem, "One Today," illustrated by Dav Pilkey; and Boundaries, a collaboration with photographer Jacob Hessler. His latest book of poems, How to Love a Country (Beacon Press, 2019), both interrogates the American narrative, past and present, and celebrates the still unkept promise of its ideals. He has also authored the memoirs The Prince of Los Cocuyos: A Miami Childhood and For All of Us, One Today: An Inaugural Poet's Journey. Blanco's many honors include the Agnes Lynch Starrett Poetry Prize from the University of Pittsburgh Press, the PEN/Beyond Margins Award, the Paterson Poetry Prize, a Lambda Literary Award, and two Maine Literary Awards. He has been a Woodrow Wilson Visiting Fellow and received honorary doctorates from Macalester College, Colby College, and the University of Rhode Island. He has been featured on CBS Sunday Morning and NPR's Fresh Air. The Academy of American Poets named him its first Education Ambassador in 2015. Blanco has continued to write occasional poems for organizations and events such as the re-opening of the U.S. embassy in Havana. He lives with his partner in Bethel, ME.
Elizabeth Hand is the bestselling author of fourteen genre-spanning novels and five collections of short fiction and essays. Her work has received the World Fantasy Award (four times), Nebula Award (twice), Shirley Jackson Award (three times), International Horror Guild Award (three times), the Mythopoeic Award, and the James Tiptree, Jr. Award, among other honors, and several of her books have been New York Times and Washington Post Notable Books. Her recent, critically acclaimed novels featuring Cass Neary, "one of literature's great noir anti-heroes," [Katherine Dunn] have been compared to those of Patricia Highsmith. She has written numerous novelizations of films, including Terry Gilliam's Twelve Monkeys, and a popular series of Star Wars books for middle grade children. She is a longtime critic and book reviewer whose work appears regularly in the Los Angeles Times, Washington Post, Salon and the Boston Review, among many others, and writes a regular column for the Magazine of Fantasy and Science Fiction. Her books and short fiction have been translated into numerous languages and have been optioned for film and television. Hand is on faculty at the Stonecoast MFA Program in Creative Writing, and has taught at the Yale Writers Conference, the Atlantic Center for the Arts, Clarion and Clarion West, and the Odyssey writers' workshops. She divides her time between the coast of Maine and North London.