The new guard CONTESTS IN FICTION & POETRY
The New Guard Volume VIII Contests in Fiction and Poetry have ended. Thanks so much to all who submitted!
Finalists, semi-finalists and winners will be notified by mid-November. The list of finalists, semi-finalists and winners will be sent out in our email newsletter and posted online here on the contests page once it is finalized.
BANG! submissions are accepted all year. www.newguardreview.com/bang BANG! authors are showcased individually on our site for a month—we publish a cycle of an author's flash fiction, nonfiction or short poems. Please see the BANG! page for more details.
Thanks again for your entries to the TNG Volume VIII Contests! We're excited to read you work!
The new guard CONTEST GUidelines
::Our contests are currently closed. Our next contest cycle will open in January, 2019.::
MACHIGONNE FICTION CONTEST: $1,500 and publication for a single short story. We're looking for exceptional works of fiction in any genre. Submit up to 5,000 words: anything from flash to the long story. We do not accept novel excerpts. $22 entry fee.
KNIGHTVILLE POETRY CONTEST: $1,500 and publication for a single poem in any form. Up to three poems per entry. Up to 150 lines per poem. Please submit all three poems in a single document. $22 entry fee.
We accept .doc, .docx, and .wpd files. International entries are welcome. Simultaneous submissions are accepted, provided we're notified upon publication elsewhere. Entrants have no submission entry limit. Each submission is carefully considered for publication. Please include your name on the first page of your contest entry. We will remove your name in the final stages of judging. Final judging is done blind, by that volume's appointed judges.
We do pay strict attention to word and line count. Please submit previously unpublished work only. Any size print run or online publication (including self-publishing, blogs and/or social networking or video readings) disqualify an entry. We no longer accept entries via postal mail.
Finalists and semi-finalists receive one free copy of The New Guard; winners receive two copies. Winners and selected finalists and semi-finalists will be published in our print publication. TNG is not published online.
TNG retains standard first publication rights; all rights immediately revert to the writer upon publication. Writers must be at least eighteen years of age to enter. Please note that we do not presently accept unsolicited submissions--we are considering contest entries only at this time.
::Click the tab below to enter BANG! via Submittable, or visit our BANG! page on this website to learn more.::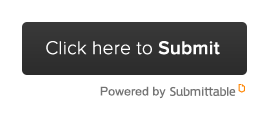 MORE ABOUT TNG VOL VIII JUDGES:
RICK MOODY is the author of numerous novels, including Garden State, The Ice Storm, The Four Fingers of Death, The Diviners, and Purple America and Hotels of North America. Right Livelihoods, a book of three novellas, was published in 2007. His collections of short fiction include The Ring of Brightest Angels Around Heaven and Demonology. The Black Veil: A Memoir with Digressions was a winner of the NAMI/Ken Book Award and the PEN Martha Albrand prize for excellence in the memoir. His collection of essays, On Celestial Music, was published in 2012. Moody is the recipient of the Addison Metcalf Award from the American Academy of Arts and Letters and a Guggenheim fellowship.
"Rick Moody is the gutsiest writer of his generation." —Atlanta Journal-Constitution
"[Moody is] that rare writer who can make the language do tricks and still suffuse his narrative with soul." —Esquire
"Funny, fierce, and generous, Moody's maximalist prose gives the writer leeway, and the reader pleasure. Sometimes swashbuckling, sometimes laserlike, he can spin out the absurdity of human behavior in giddy syntactic arabesques, or nail it with a single noun." —The Boston Globe
PATRICIA SMITH is the author of eight books of poetry, including Incendiary Art, winner of the 2018 Kingsley Tufts Poetry Award, the 2017 Los Angeles Times Book Prize and the 2018 NAACP Image Award, and finalist for the 2018 Pulitzer Prize; Shoulda Been Jimi Savannah, winner of the Lenore Marshall Prize from the Academy of American Poets; Blood Dazzler, a National Book Award finalist; and Gotta Go, Gotta Flow, a collaboration with award-winning Chicago photographer Michael Abramson. Her other books include the poetry volumes Teahouse of the Almighty, Close to Death, Big Towns Big Talk, Life According to Motown; the children's book Janna and the Kings and the history Africans in America, a companion book to the award-winning PBS series. Her work has appeared in Poetry, The Paris Review, The Baffler, The Washington Post, The New York Times, Tin House and in Best American Poetry, Best American Essays and Best American Mystery Stories. She co-edited The Golden Shovel Anthology—New Poems Honoring Gwendolyn Brooks and edited the crime fiction anthology Staten Island Noir.
She is a Guggenheim fellow, a Civitellian, a National Endowment for the Arts grant recipient, a finalist for the Neustadt Prize, a two-time winner of the Pushcart Prize, a former fellow at both Yaddo and the MacDowell Colony, and a four-time individual champion of the National Poetry Slam, the most successful poet in the competition's history. Patricia is a professor at the College of Staten Island and in the MFA program at Sierra Nevada College, as well as an instructor at the annual VONA residency and in the Vermont College of Fine Arts Post-Graduate Residency Program.