The new guard CONTESTS IN FICTION & POETRY
Thanks to all who entered our TNG Volume VII contests in fiction & poetry! We had an overwhelming response to our contests and fiction and poetry came to us from all over the world. What an exciting contest cycle! Thank you all so much. The New Guard Volume VII Machigonne Fiction Contest Judge was the Edgar Prize-winning Chris Abani and our Vol VII Knightville Poetry Contest Judge was the National Book Award-winning poet, Mark Doty. Below please find the names of our Volume VII Winners, Finalists and Semi-Finalists in each category. ::Our next contest will be open in January, 2018, judges TBA.::
Machigonne Fiction Contest Winner: Maureen Connolly, "At the Edges"
Maureen Connolly's fiction and poetry has appeared in Ariel, River Oak Review, after hours, Ten Thousand Tons of Black Ink, and the anthologies Earth Beneath, Sky Beyond and The Country Doctor Revisited, among others. She is also the author of a poetry collection, Wings. Readings include Printers Row, Guild Complex, Space, Irish American Heritage Center, Roots Salon, and Around the Coyote Arts Festival. She has received awards and honors in fiction from the Illinois Arts Council and the Chicago Writers Association; a grant from StoryStudioChicago; and a fiction residency from The Ragdale Foundation. She recently completed a novel manuscript entitled A Million Miles From Yesterday, which placed second in the Chicago Writers Association's 2nd Annual First Chapter Contest. Maureen is a native of Chicago and a dual national of Ireland and the United States.
Knightville Poetry Contest Winner: Christine Kalafus, "Horses"
Christine Kalafus is a writer, editor, and addicted home remodeler. Her essays have been published in literary magazines, both online and print including Woven Tale Press and PAGE. Christine recently finished writing Blueprint for Daylight, her funny and heartbreaking memoir of infidelity, cancer, colicky twins, and the flood in her basement. After participating in the Women's March, she co-founded and is present Co-Chair of Quiet Corner Shouts, a women-lead, non-partisan, political action group in rural Connecticut. On an impulse, she ran for public office, and to her surprise, is now a trustee of the Pomfret Library Board. She is also co-founder and ride leader of the Kitty Krew, an all-women cycling group. For fun, she performs stories to live audiences. "I Hear You Make Cakes," recorded at Laugh Boston, was selected by The Moth for its national podcast. Christine lives with her husband and their three sons in an old, demanding farmhouse that needs her.
TNG Vol. VII Knightville Poetry Contest Judge Mark Doty's comments:
"The best poems touch upon a struggle the reader also knows something about, our shared dilemmas, and the poems in this group demonstrated this by thinking about what it is to be a body, about the weight of memory, how the currents of history shape individual lives, and much more."
"My choice for the strongest poem submitted is "Horses", a prose poem that considers the frailty of the speaker's body next to the monumentality and strength of horses. The poem is artfully understated; the speaker lays out a series of moments and invites the reader to draw connections between them. The form the poet has chosen feels just right, since this poem eschews the dramatic spotlight of the line, with its power to emphasize, in favor of the quieter, steady movement of prose. "Horses" is quietly devastating in its portrayal of an isolated speaker whose memories only serve to make her body seem more vulnerable and less reliable. But is there something comforting in the the steady work of horses wearing a track into the grass? The speaker tells us she is not "horsey", but the horses here serve as emblems of physicality, of the body as something both dangerous and durable. This multivalent quality makes the figure of the horse seem especially alive, and points movingly toward a speaker uncertain of the fate of her own body, ] a speaker subtly portrayed as desolate but not without hope." —Mark Doty
TNG Vol. VII Machigonne Fiction Contest Judge Chris Abani's comments:
"The competition was rigorous and tough but what gave the winning story the edge was the combination of humor, hard-boiled Noir, a historical and deeply human scope, and above all it was entertaining. I deeply enjoyed reading the other stories and it was a hard choice. I congratulate with sincerity everyone who got this far—amazing writers all." —Chris Abani
KNIGHTVILLE POETRY CONTEST FINALISTS
Jennifer Elmore, "Tsunami"
Matt Farrell, "Nostalgia"
Madeline Gilmore, "August"
David Hopes, "I'm Trying to Write by the Hunter's Moon"
Justin Hunt, "Terry: 1950 – 1970"
Roy Kamada, "Res Publica"
Steven Lewis, "Ashes to Ashes, Dust to Dust"
Vanessa Wells, "The Stanza and the Silence"
James Wolfe, "Weather Report 1945"
KNIGHTVILLE POETRY CONTEST SEMI-FINALISTS
Eric Berlin, "Impressions on Hollywood"
Molly Bess Rector, "Dare"
Dan Collins, "Dear Poet"
Kathleen Ellis, "Self-Portrait as Embedded Poet in the Current War"
Pete Follansbee, "On My Way Back"
D. G. Geis, "Schopenhauer's Poodle"
David Hall, "2 or 3 Memories of 1 Old Poet"
Shawn Keller, "The Radley-Swett Line"
Kateri Kosek, "Colorblind"
Devi Laskar, "Jazz Funeral"
Elisabeth Murawski, "At the Botero Exhibit"
Rosalind Pace, "Gelbe Kuh and Holy Spirit"
Juan Mosqueda Rosales, "Don Alfonso and his Son"
Heidi Seaborn, "Weather"
MACHIGONNE FICTION CONTEST FINALISTS
Martha Brenckle, "Nesting Dolls"
Herve Comeau, "The Gospel According to Court"
Landon Houle, "Little Brother"
Connor McElwee, "Errands"
Kent Nelson, "An Hour in the Franz Kafka Museum"
Yvonne Popplewell, "Unreliable Relief"
Morgan Smith, "Messenger of God"
Jerry Toth, "The Principality"
Sergio Troncoso, "Fragments of a Dream"
MACHIGONNE FICTION CONTEST SEMI-FINALISTS
Elisabeth Amaral, "Juneau Blues"
Carter Edwards, "The Third Couch"
Michael Fertik, "You are Not Baba Yaga"
Meghan Garvey, "Matthew 22:39"
Dean Gessie, "The Pornographer"
Lizzetta LeFalle-Collins, "Death's Fingers"
Larry Malchow, "Trapped"
Yvette Riccione, "The Life You Help"
Manjula Stokes, "Limestone"
Anne Trooper-Holbrook, "Taking on Water"
Mark Wagstaff, "Draw Near the Horizon"
::Please note that we observe a blind judging process. Each TNG Judge reads finalist entries with all author names removed. And each volume is judged by authors who are unique to that contest; our contest judges do not repeat.::
The new guard CONTEST GUidelines
::Our next contest will be open in January, 2018, judges TBA.::
KNIGHTVILLE POETRY CONTEST: $1,500 and publication for an exceptional poem in any form. Up to three poems per entry. Up to 150 lines per poem. Please submit all three poems in a single document.
MACHIGONNE FICTION CONTEST: $1,500 and publication for an exceptional work of fiction in any genre. Submit up to 5,000 words: anything from flash to the long story.
Please submit a word document or PDF. International entries are welcome. Simultaneous submissions are accepted, provided we're notified upon publication elsewhere. Entrants have no submission entry limit. Each submission is carefully considered for publication. Please include your name on the first page of your contest entry. We will remove your name in the final stages of judging. Final judging is done blind, by that volume's appointed judges.
We do pay strict attention to word and line count. Please submit previously unpublished work only. Any size print run or online publication (including blogs and/or social networking or video readings) disqualify an entry. Please note that we do not publish illustrations. We no longer accept entries via postal mail.
Finalists and semi-finalists receive one free copy of The New Guard; winners receive two copies. Winners and selected finalists and semi-finalists will be published in our print publication. TNG is not published online.
TNG retains standard first publication rights; all rights immediately revert to the writer upon publication. Writers must be at least eighteen years of age to enter. Please note that we do not presently accept unsolicited submissions--we are considering contest entries only at this time.
::Click the tab below to enter our contests or BANG! via Submittable.::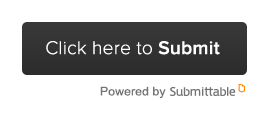 MORE ABOUT TNG VOL VII JUDGES:
CHRIS ABANI'S books of fiction include The Secret History of Las Vegas, Song For Night, The Virgin of Flames, Becoming Abigail, Graceland, and Masters of the Board. His poetry collections are Sanctificum, There Are No Names for Red, Feed Me The Sun: Collected Long Poems, Hands Washing Water, Dog Woman, Daphne's Lot, and Kalakuta Republic. He is the recipient of a Guggenheim Fellowship, the PEN/Hemingway Award, the PEN Beyond the Margins Award, the Hurston Wright Award, and a Lannan Literary Fellowship, among many honors. His work has been translated into French, Italian, Spanish, German, Swedish, Romanian, Hebrew, Macedonian, Ukrainian, Portuguese, Dutch, Bosnian, and Serbian.
"Chris Abani might be the most courageous writer working right now. There is no subject matter he finds daunting, no challenge he fears. Aside from that, he writes like an angel. If you want to get at the molten heart of contemporary fiction, Abani is the starting point."—Dave Eggers
"Abani is a force to be reckoned with, a world-class novelist and poet."—Russell Banks
"Abani ranks among our most incendiary and emotionally devastating and important writers." —Miami Herald
MARK DOTY is the author of nine books of poetry, including Deep Lane (April 2015), Fire to Fire: New and Selected Poems, which won the 2008 National Book Award, and My Alexandria, winner of the Los Angeles Times Book Prize, the National Book Critics Circle Award, and the T.S. Eliot Prize in the UK. He is also the author of three memoirs: the New York Times-bestselling Dog Years, Firebird, and Heaven's Coast, as well as a book about craft and criticism, The Art of Description: World Into Word. Doty has received two NEA fellowships, Guggenheim and Rockefeller Foundation Fellowships, a Lila Wallace/Readers Digest Award, and the Witter Byner Prize.
"A new book of poems—or of anything—by Mark Doty is good news in a dark time. The precision, daring, scope, elegance of his compassion and of the language in which he embodies it are a reassuring pleasure." —W. S. Merwin
"Doty pushes the boundaries of thought and form, always searching and considering and never wavering in his attempt to not only understand the world but determine the best way to 'be' in it." —Booklist
"Doty brilliantly renders the majesty of distinctive creatures and the abiding presence of people and places that no longer exist. Apparitions and hard-won insights shape his hunger for the Divine." —Washington Post