The new guard CONTESTS IN FICTION & POETRY
Thanks to all who entered our TNG Volume VII contests in fiction & poetry! Our contests for this volume are now closed. The New Guard Vol VII Machigonne Fiction Contest Judge is the Edgar Prize-winning Chris Abani and our Vol VII Knightville Poetry Contest Judge is the National Book Award-winning poet, Mark Doty. Due to the massive amount of entries we received during the contest, we'll be announcing Winners, Finalists and Semi-Finalists by mid November.
KNIGHTVILLE POETRY CONTEST: $1,500 and publication for an exceptional poem in any form. Up to three poems per entry. Up to 150 lines per poem. Please submit all three poems in a single document. TNG Vol VII Judge: MARK DOTY. $20 entry fee.
MACHIGONNE FICTION CONTEST: $1,500 and publication for an exceptional work of fiction in any genre. Submit up to 5,000 words: anything from flash to the long story. TNG Vol VII Judge: CHRIS ABANI. $20 entry fee.
The new guard CONTEST GUidelines
Please submit a word document or PDF. International entries are welcome. Simultaneous submissions are accepted, provided we're notified upon publication elsewhere. Entrants have no submission entry limit. Each submission is carefully considered for publication. Please include your name on the first page of your contest entry. We will remove your name in the final stages of judging. Final judging is done blind, by that volume's appointed judges.
We do pay strict attention to word and line count. Please submit previously unpublished work only. Any size print run or online publication (including blogs and/or social networking or video readings) disqualify an entry. Please note that we do not publish illustrations. We no longer accept entries via postal mail.
Finalists and semi-finalists receive one free copy of The New Guard; winners receive two copies. Winners and selected finalists and semi-finalists will be published in our print publication. TNG is not published online.
TNG retains standard first publication rights; all rights immediately revert to the writer upon publication. Writers must be at least eighteen years of age to enter. Please note that we do not presently accept unsolicited submissions--we are considering contest entries only at this time.
::Click the tab below to enter our contests or BANG! via Submittable.::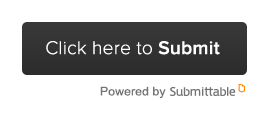 MORE ABOUT TNG VOL VII JUDGES:
CHRIS ABANI'S books of fiction include The Secret History of Las Vegas, Song For Night, The Virgin of Flames, Becoming Abigail, Graceland, and Masters of the Board. His poetry collections are Sanctificum, There Are No Names for Red, Feed Me The Sun: Collected Long Poems, Hands Washing Water, Dog Woman, Daphne's Lot, and Kalakuta Republic. He is the recipient of a Guggenheim Fellowship, the PEN/Hemingway Award, the PEN Beyond the Margins Award, the Hurston Wright Award, and a Lannan Literary Fellowship, among many honors. His work has been translated into French, Italian, Spanish, German, Swedish, Romanian, Hebrew, Macedonian, Ukrainian, Portuguese, Dutch, Bosnian, and Serbian.
"Chris Abani might be the most courageous writer working right now. There is no subject matter he finds daunting, no challenge he fears. Aside from that, he writes like an angel. If you want to get at the molten heart of contemporary fiction, Abani is the starting point."—Dave Eggers
"Abani is a force to be reckoned with, a world-class novelist and poet."—Russell Banks
"Abani ranks among our most incendiary and emotionally devastating and important writers." —Miami Herald
MARK DOTY is the author of nine books of poetry, including Deep Lane (April 2015), Fire to Fire: New and Selected Poems, which won the 2008 National Book Award, and My Alexandria, winner of the Los Angeles Times Book Prize, the National Book Critics Circle Award, and the T.S. Eliot Prize in the UK. He is also the author of three memoirs: the New York Times-bestselling Dog Years, Firebird, and Heaven's Coast, as well as a book about craft and criticism, The Art of Description: World Into Word. Doty has received two NEA fellowships, Guggenheim and Rockefeller Foundation Fellowships, a Lila Wallace/Readers Digest Award, and the Witter Byner Prize.
"A new book of poems—or of anything—by Mark Doty is good news in a dark time. The precision, daring, scope, elegance of his compassion and of the language in which he embodies it are a reassuring pleasure." —W. S. Merwin
"Doty pushes the boundaries of thought and form, always searching and considering and never wavering in his attempt to not only understand the world but determine the best way to 'be' in it." —Booklist
"Doty brilliantly renders the majesty of distinctive creatures and the abiding presence of people and places that no longer exist. Apparitions and hard-won insights shape his hunger for the Divine." —Washington Post