The new guard CONTESTS IN FICTION & POETRY
::TNG Vol VI Contests in Fiction & Poetry are closed. Due to a huge response, we will be announcing later than anticipated--likely sometime in early October.::
TNG Volume VI contests in fiction & poetry are in full swing. The New Guard Vol VI Knightville Poetry Contest Judge is the Pulitzer Prize-winning poet, Stephen Dunn, and TNG's Vol VI Machigonne Fiction Contest Judge is the author Sarah Braunstein. Contest rules and guidelines are below for your information.
KNIGHTVILLE POETRY CONTEST: $1,500 and publication for an exceptional poem in any form. Up to three poems per entry. Up to 150 lines per poem. Please submit all three poems in a single document. TNG Vol VI Judge: STEPHEN DUNN. $20 entry fee.
MACHIGONNE FICTION CONTEST: $1,500 and publication for an exceptional work of fiction in any genre. Submit up to 5,000 words: anything from flash to the long story. Novel excerpts are welcome if the excerpt functions as a stand-alone story. TNG Vol VI Judge: SARAH BRAUNSTEIN. $20 entry fee.
The new guard CONTEST GUidelines
Please submit a word document or PDF. International entries are welcome. Simultaneous submissions are accepted, provided we're notified upon publication elsewhere. Entrants have no submission entry limit. Each submission is carefully considered for publication. Please include your name on the first page of your contest entry. We will remove your name in the final stages of judging. Final judging is done blind, by that volume's appointed judges.
We do pay strict attention to word and line count. Please submit previously unpublished work only. Any size print run or online publication (including blogs and/or social networking or video readings) disqualify an entry. Please note that we do not publish illustrations. We no longer accept entries via postal mail.
Finalists and semi-finalists receive one free copy of The New Guard; winners receive two copies. Winners and selected finalists and semi-finalists will be published in our print publication. TNG is not published online.
TNG retains standard first publication rights; all rights immediately revert to the writer upon publication. Writers must be at least eighteen years of age to enter. Please note that we do not presently accept unsolicited submissions--we are considering contest entries only at this time.
::Click the tab below to enter our contests or BANG! via Submittable.::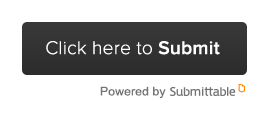 MORE ABOUT TNG VOL VI JUDGES:
STEPHEN DUNN is the author of seventeen collections of poetry, including the recent collection, Lines of Defense (W.W. Norton.) Dunn has won The Pulitzer Prize, the Academy Award in Literature, fellowships from the Guggenheim and Rockefeller Foundations, three NEA Creative Writing Fellowships, a Distinguished Artist Fellowship from the NJ State Council on the Arts, the Levinson and Oscar Blumenthal Prizes from Poetry, the Theodore Roethke Prize from Poetry Northwest and many others. He is Distinguished Professor (emeritus) of Creative Writing at Richard Stockton College of New Jersey, and has also taught at Columbia University, NYU, University of Michigan, Princeton and the University of Washington. He has read his poetry at The Library of Congress, and at many universities and colleges throughout the country. Dunn was born in Forest Hills, NY in 1939, and earned his BA in History from Hofstra University in 1962. He attended the New School 1964 to 1966 and received his Master of Arts in Creative Writing from Syracuse University in 1970. In addition to his books, his work has appeared in The Atlantic, The Nation, The New Republic, The New Yorker, The Georgia Review, and The American Poetry Review, to name just a few.
SARAH BRAUNSTEIN is the author of The Sweet Relief of Missing Children (W.W. Norton). The novel was a finalist for the 2011 Flaherty-Dunnan First Novel Prize from the Center for Fiction, and was the winner of the 2012 Maine Literary Award. In 2010 she was named one of "5 Under 35" fiction writers by the National Book Foundation, and she received a 2007 Rona Jaffe Writer's Award. Stories and essays have appeared in such publications as The New Yorker, AGNI, Ploughshares, The Sun, Nylon Magazine, Maine Magazine, and on NPR's All Things Considered. A play, String Theory: Three Greek Myths Woven Together (co-written by Michael Barakiva and Amy Boyce Holtcamp) was produced in New York City and at Vassar College. Sarah has taught at Harvard University Extension School & Summer School and at Stanford University Online Writer's Studio, and presently teaches at the Stonecoast MFA program at the University of Southern Maine and Colby College. She holds an MFA from the Iowa Writers' Workshop and an MSW from Smith College School for Social Work. She is based in Portland, Maine.